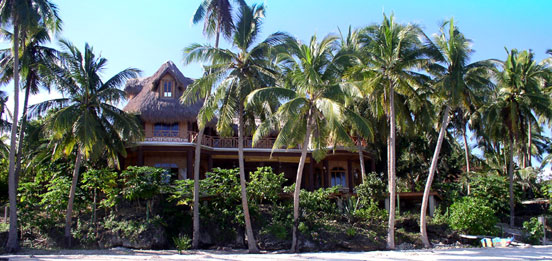 "Feel-good vacation spot"
Andrew Canada
I stayed at Villa Marmarine for the last week of a five week Philippines vacation. All things considered, this was my favorite spot for a few reasons:

1. The owner (Dagman), his family, and his staff were very friendly, fun, and kind. They saw I was travelling alone and invited me to play tennis with them (they play daily at 4pm). Dagman even took the time to skills-train me each day before the match. He hit hundreds of balls with me!

2. This was the generally best food I have had in the Philippines, and the dining area was very nice as well. It is outside on a patio overlooking the ocean. They had placed fresh flowers on each table morning and evening. Dagman and his family ate their dinner in the same area and some of the waitresses dressed-up in kimono's each evening which made for great ambiance.

3. Dagman is pouring love, kindness, and finances back into the Siquijor community. He is building schools for young children and is raising money (and donating his own) to send kids to college etc. He has done so much that he was actually honored as an Ambassador of Goodwill. This alone makes me want to support his venture over another resort, and to no sacrifice either. Just a great place with great people and good karma.

I wish Dagman and his family and his students love and happiness and success.

Stay here and be a part of something good.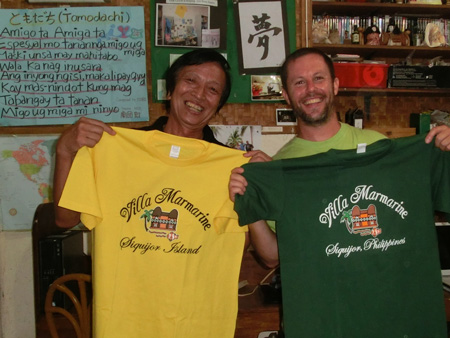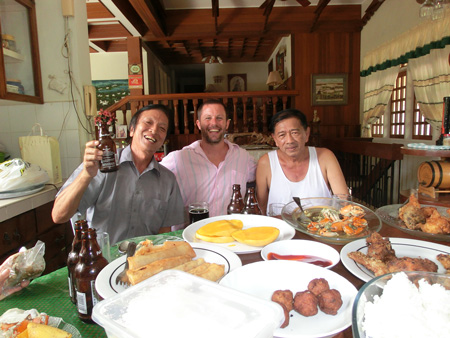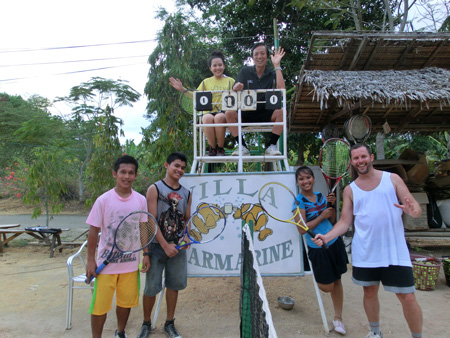 Mille fois merci !!
Miyuki et Jacky GALLOY / FRANCE
Nous avons passé deux semaines à la Villa Marmarine. Un enchantement. Nous avons beaucoup apprécié
l'accueil et la disponibilité de Monsieur Dagman qui est très attentif au confort de ses clients.
Nous avons été littéralement charmés par l'équipe des jeunes étudiantes qui assurent un service souriant
plein de grâce. Flore est une secrétaire parfaite qui nous a beaucoup aidés pour nos réservations.
La cuisine est aussi variée que délicieuse et de toute fraîcheur. Et puis, ces petits déjeuners sur la terrasse
face à la mer ; inoubliables. Quant à notre chambre, spacieuse et au lit confortable, elle a toujours été
maintenue impeccable grâce aux bons soins de ménagères attentionnées.
Mille fois merci à Monsieur Dagman et à toute son équipe,

A thousand 'thank you' !! ― English Version
We have spent 2 weeks in Villa Marmarine. It was magical. We liked the welcome and availability of Mr. Dagman who pays lot of attention to the comfort of his customers.
We really have been charmed by the team of young students who assure a graceful service with a smile.
Ms. Flor, the perfect secretary who helped us a lot during reservations.
The meals were as delicious as they were varied and fresh. And those breakfast on the terrace in front of the sea: Unforgettable. While our room, spacious and with a comfortable bed has always been maintained perfectly clean thanks to the good care of the housekeepers. 
A thousand 'thank you' to Mr. Dagman and all of his team.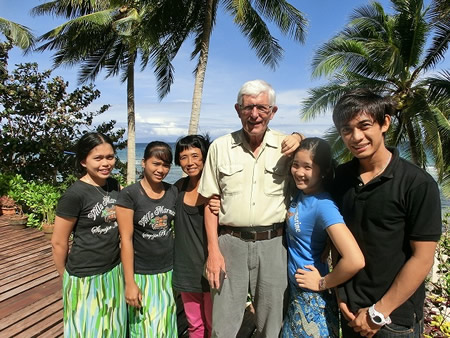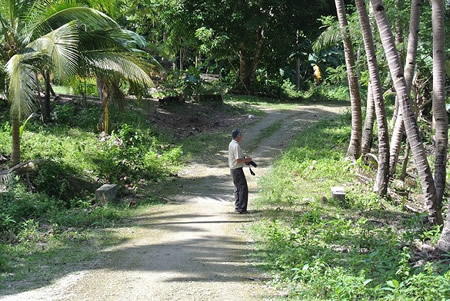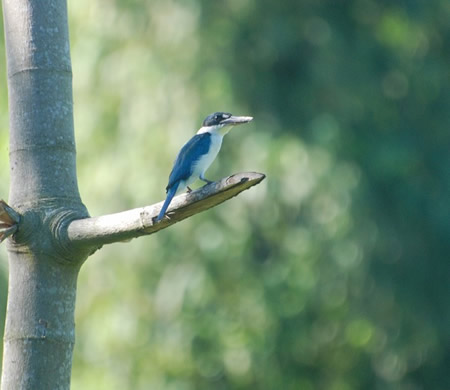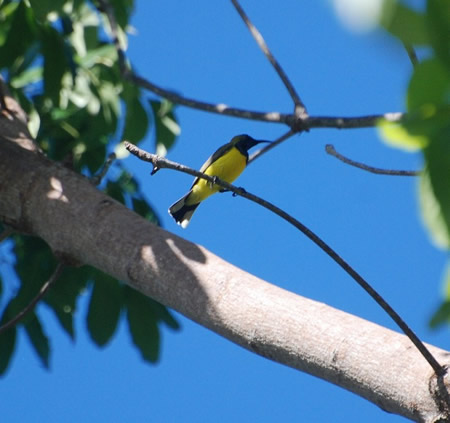 Beautiful Place,beautiful people
Sam Mcelroy British
My girlfriend and I stayed at Villa Marmarine for two weeks in January 2013. After an extremely long and pretty much continuous journey from London we arrived on the shores of Siquijor by boat from Cebu City. It was dark, we were tired, the usual outer-being experience after long-haul. To the rescue came Villa Marmarine ! A tricycle took us from pier to resort and we were greeted with welcome drinks by some of the Marmarine 'family', a most friendly welcome and a great first impression, albeit in the dark. Exactly what I love about this part of the world, relaxed, friendly and stunningly beautiful.
During the duration of our stay we were treated like part of the Marmarine family ! As with much in this life, you get out what you put in and that goes for a place like this too. If you choose to be friendly and sociable then this will be reciprocated, certainly by all the fantastic staff at Villa Marmarine, likewise if you choose to be quiet and secluded then this is also a great place to come and your privacy will be respected. Infact without exception the staff at Villa Marmarine are respectful and polite, always.
Facilities include wi-fi, cable tv, mosquito nets, home cooked food all day including free dessert with evening meals courtesy of the owner, motorbike hire, diving and snorkelling equipment, dive trips and a tennis court ! As a tennis fan I enjoyed many wonderful games with the regular guys and girls from the resort on the tennis court and Dagman (the owner of the resort) gets fully involved with activities and lays on different things for people to do, if they so wish, like trips to see fireflies, games of various sorts played on the court and at tables (the Japanese do like their gaming !!) and the resort boat trips out to Apo Island for diving and snorkelling, the dive centre is on site.

Overall I would thoroughly recommend this place to the kind of traveller who is concerned with meeting great people, basing yourself in a fabulous location, enjoying a relaxed and friendly environment but not to the point of feeling overwhelmed by over-smiley, over-friendly and over-courteous staff which you might find at a slightly more main-stream resort and generally to a person like me - wants to chill, wants to eat good food, wants to hire motorbike, wants to go diving, wants to get acquainted with the locals and who misses the place even before he's departed and holds a little place in his heart for Mi Familia of Villa Marmarine forever !! x
Room Tip: Rooms here have Japanese names, our room sleeps two and is named 'Shige' and is the small co...
See more room tips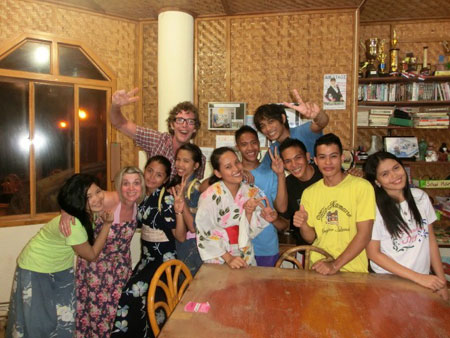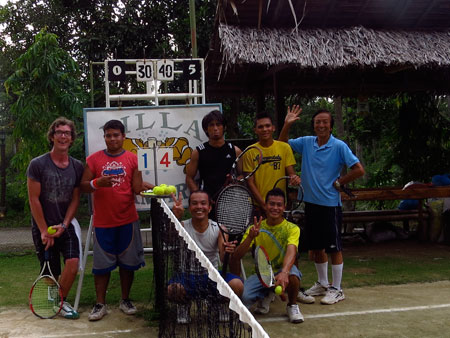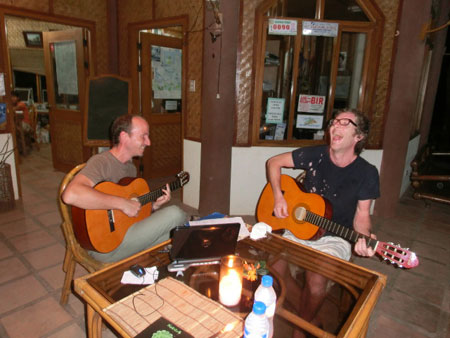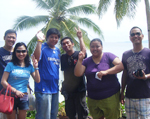 We The Japanese Respectfulness and Filipino Hospitality in VILLA MARMARINE
Jay Elequin
Hi Marmarine staff! In behalf of our group who just stayed there, I would like to say thank you for your extreme kindness and hospitality. I have visited a lot of places here in the Philippines but nothing compared to you guys in Marmarine. My friend said it must be the combination of the Japanese respectfulness and Filipino hospitality. It was really great and it made our stay there the best ever! All the Marmarine staff and even the owners treated us like we were foreigners in our own country.

We would certainly be back to this lovely place and get more of our friends and family to visit too.
Special thanks to Michael-tomo for attending to all our needs during our stay in the resort, to Ichel and Queeny for the wonderful service at the resto, and to the owners Mr. and Mrs. Toshito Harada for their big heart, providing scholarships and training to the local children and sharing their wealth to the wonderful Siquijor.?

May God bless you more!
Thank you,
Jay, Ika, Chot, Mark, Dax and Mario from Quezon City, Manila.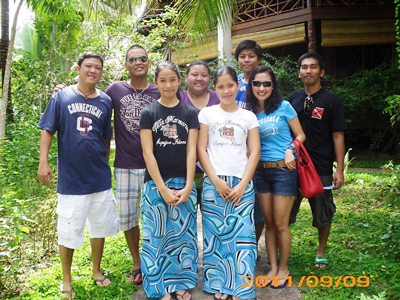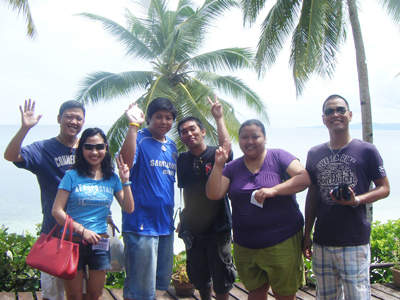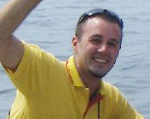 We "THE place to be"
Jacques / France
Villa Marmarine will surely be on my top hostel to stay in Asia, and surely the only one to go in lovely Siquijor.
Splendid view on the perfect clear water, nice tropical environment, lovely desert beach just for you with hammock to relax.....Nice house with bamboo style, very quiet, free laundry, free internet......just the paradise.
I have not check the others big rooms but the bungalow was really correct and clean, with TV/hot water/fridge/ bamboo style bed and mosquitoes net.

The best thing about Villa Marmarine, is surely the kindness of the owner Dagman and the PERFECT staff absolutely lovely, always looking if you are ok and extremely polite.

With a Japanese touch (girls wear Kimono at night), that is surely the best staff I have ever seen so far away in Asia, its like a big family and u feel really at home here.

Need to do some exercise? Go with Dagman play tennis in the private tennis area, he will like and he s good teacher.

No need to look for another place in Siquijor, thats THE place to go, your trip here will be like in paradise.

I thanks them for their kindness and I will definitely be back there.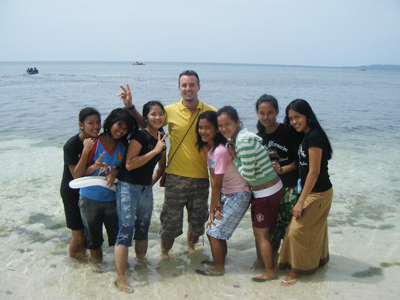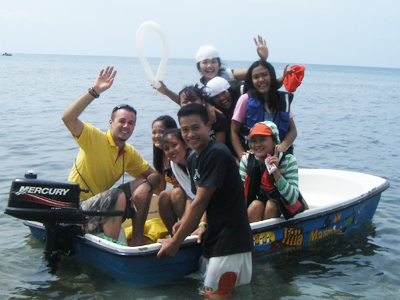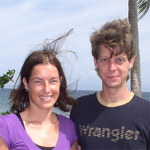 We will come back!
Biggi and Oliver / Austria
Here at Villa Marmarine we got the most warmest welcome during our 3 weeks stay at the Philippines.
We stayed here for 4 nights and enjoyed the friendly and relaxing atmosphere, we felt like being part of a small family. Hospitality is here more than a word! The cottage we got is a Villa-really huge, clean with a lot of comfort and everything you can imagine.
Daman, Marie and the whole girls & guys around- Thanks so much for those wonderful days-we should stayed longer but holidays are nearly over. But we will come back!

Take care…………kisse
Biggi & Oliver

P.S. Thanks for the great tennis matches before dinner……………..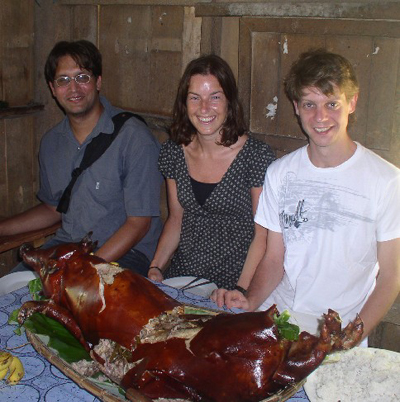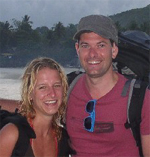 Dankjewel "DAGMAN and MARIE"
Adriaan and Marlon / Netherlands
Siquijor is known for its mystic healers, but the most impressive "elementary" healer is probably "DAGMAN" himself.
We were brought to Villa Marmarine by the tricycle and planned to stay for one night, which ended up to be impossible. We had a six night stay including Cockfighting, Bollo Bollo, fresh tuba, vulcanizing, banana blossom, strong coffee,
"Het beste Boek van de Weg" We love DAGMAN-shouting children-tour, firefly tour "Goedemorgen" every morning, Diving and passionate exam stories of the working volunteers, the hammocks at the white sand beach, clean clothes and of course the great staff which treats the place like it is their own.
Dankjewel " DAGMAN and MARIE, you showed us the insights of the Philippines…………..
Tot ziens en liefs, in Nederland of Siquijor.
Adriaan and Marlon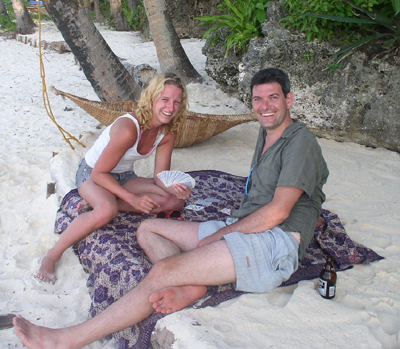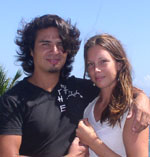 Bibbi and Lito / Sweden
We got here by chance(It was the fate)and It could not have been better.
We planned to stay 1 or 2nights on Siquijor but it ended up with 5days at this cosy living that is totally fantastic.The cottage that feels like a villa,has much space and a good value.In the restaurant we were stargazing while eating dinner.



Dagman and Marmarine were wonderful,friendly and very caring.
Thank you for making our stay at so great and relaxing.
Love Bibbi and Lito Sthlm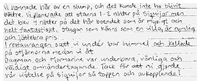 Click the letter!


Earl Richard Blandy(Michel) / Canada
This was my second visit to Villa Marmarine but wont be my last.It is a great place to relax and enjoy island life.Dagman and his wonderful wife Marmarine are the perfect hosts.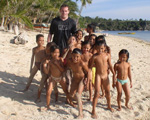 They are always happy to organize evening activities for their guests and to introduce you to local island life. As always this stay has been a wonderful experience.Thanks to all of the staff for being so welcoming.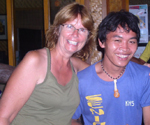 Karen Smedley / Nottingham England
Thank you all so much for such a wonderful time.Everyone is so happy+friendly. It was a real pleasure to be here a very lucky find!! I enjoyed my 10days stay here so much that I will be back for 12 more days at Christmas.I am looking forward to more sun,fun,fireflies and beating. Japan and the Philippines at Othello!! Take care everyone,See you soon!!

Ms.Akiko Yanagisawa / Japan
I already considered it as my second hometown in the Philippines. I will see to it that I can visit Villa Marmairne again. See you soon Daman and Ms.Marmarine! Now, Siquijor Island is one of my favorite islands of the Philippines. Most of the time, I took my breakfast at the Sea View Restaurant. I joined snorkeling and the experience-diving. I saw six turtles and many colorful fishes. I visited an elementary school located on a mountain. I did a lot of things while I'm there like: Jumped from the top of a waterfall, read books on a hammock and sometimes I saw an old magician passing by. I really had a wonderful time at Villa Marmairne. At night, I talked with other guests who are from other countries. Villa Marmarine has a very homey atmosphere. I could see beautiful fireflies flying around and on the beach. Happy time passes by so fast. Siquijor Island is not considered yes as one of the sightseeing spot of Philippines. The island is not really a big place and it is the sea that mainly dominates. It is the charm of Siquijor Island. I came back one month after my first visit in VILLA MARMARINE.


JOANNA&DRAGAN / Scotland & Yugoslavia
 We were recommended to visit Villa Marmarine by our good friend who had passed through recently.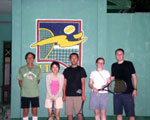 We did not know what to espect and certainly did not expect the warm welcome and friendship we received?it was like coming to visit family!We had a wonderful time visiting the local school,the Boro Boro healers,birdwatching in the hills,snorkeling in the marine sanctuary,horging out the local tennis court with"A grade "players.Of course there were the lorg breakfast by the sea and the hilanious chat at and trying Japanese food.Thanks to all the staff at Marmarine and to Dagmansan and Marmarinsan for making our stay in Philippines one to remember.



CHRISTIAN & MEGDA / Italy
We had a wonderful stay here at the Villa Marmarine Beach Resoet.Thanks to all staff and especially to Maemarine & Dagman.We wont forget these excellent days.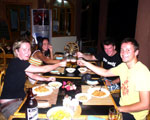 It is really a unique resort and place with a special and friendly atmosphere.that is also Why We stayed longer than planned.
Thank you very much &hopefully see you soon again..We enjoyed very much the cooking and hopefully you enjoyed the ItaLian pasta.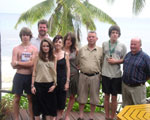 BENJAMIN ADAM FAMILY / France
Family of Adam and Evano
We enjoyed a marvellous stay at Villa Marmarine Resort. Daman, with a lot of energy as well as tremendous kindness, is a very attentive owner and host, listening to his guests' requests. His entire Filipino crew is also very helpful and kind. This place is magnificent. The bungalows are very comfortable and joyfully decorated with plenty of inspiration from Japanese "Zen". Food served is of very good quality and very refined. The Paradise exists. We have found it here.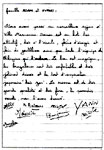 Click the letter!

Mr.Corin / Canada
 Thanks for a great stay and a wonderful tour around the Island.We love our cottage.very friendly staff and delightful atmosphere made our stay so enjoyable.
 We will be back-so be warned

Mr.Laurence / Austraria
 Thank you for your outstanding hospitality.We realy love your resort &the beautiful staff & gracious attention we received.Your resort is truly outstanding & I will tell all of friends to visit you.with best wishes & love.

Harm&Monique / Holland
 He Man,Lieve Marie en Dagman.leuk he omiets van el kaars cultuurte leren kennen.Bedankt voor de leuke dagen en remember me als de dame van de oisrersauce en de wijn.liefs van Renee.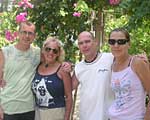 Dear Marie and Dagman It was a pleasure to stay in your "Paradise"if you have questions about "Pannekoeken"and "kroketten"just call us and we come to you for the explanations of our Duch secrets.Thanks for all.  Harm&Monique


Mr&Ms.Floris ./Holland
 To our new Japanese friends Thank you for your hospitarity.It was very nice staying with you.We hope see you again in HOLLAND.You are always welcome in our house.When you ever want drop,you give us an e-mail and we will send it to you! Arrigato for everything.


Ms.Anita / Switzerland
 We had a great time in VILLA MARMARINE,Thank you!The food is just great with friendly service and all of you are very very kind to me"Thanks"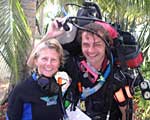 And finally and not to forget I have got my open water dive certification at your place and I am glad I did it nice it was just great & so much fun!  Thank you and hope we will see us again here or in Switzerland.  ANITA

Mr.Htun / England
 Dear HARADASAN ,MARMARINE
 Thank you very very much for a wonderful stay in SIQUIJOR.
 VILLA MARMARINE is beautiful and the views over looking. The sea are simply breath taking. The meals are more in the form f feast and utterly delicious.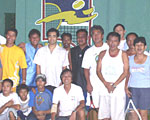 I am also very grateful for having had the chance to tour with LARENA TENNIS CLUB to play against TALIBON,BOHOL. What a fantastic experience and one I shall not forget!
 I hope to see you and all the guys in the tennis club again soon.My best wishes.
                            KYAW HTUN

「Hope to return one day.」
Samantha Naila Haque
Hello, Just wanted to say a big thank you for all your hospitality when my friend and I stayed with you last week. It was the best place on our trip. Thanks also for sending Max to Cebu to give us our passports. It was incredibly kind and out of your and his way to do so. It was very silly of us to leave them behind and we could have missed our flight so we are extra grateful. Back in London and it was freezing cold. We are also stuck in our flats as the snow is treacherous. Hope to return one day. Kind Regards,
「We all really enjoyed it!」
Bibbi and Lito
Thank you Dagman for the lovely stay at your place. We all really enjoyed it! And we had a blast in Siquijor Say hi to your sweet wife! Take care!   Best regards,
「I am hoping to bring my family soon to Villa Marmarine.」
Jean-Philippe Cremers
Dear Daman and Marmarine-san, Your guesthouse at Siquijor was for me an incredible memory. I do not stop talking about it since I came back to Japan. I would like to email you the photos I took at Villa Marmarine. Please could you email me your email address. I am hoping to bring my family soon to Villa Marmarine. Kind regards to you both,
「We just wanted to say thankyou!」
Georgina, Lita, and Chris.UK
We just wanted to say thankyou for a most pleasurable four night stay. Warm and friendly service from the staff, great accomodation, and tasty food. 10 out of 10, Keep up the good work! Kind regards
「I certainly hope I get the opportunity to stay there again one day soon!」
Yan Kruger
Hello Dagman,
I just wanted to thank you, your wife and your great staff for an excellent stay at your resort. I was so impressed by the level of service and friendliness of your resort. I certainly hope I get the opportunity to stay there again one day soon! You were so understanding when our home was broken into, delaying our arrival and your staff were amazing in organising diving for me on January 1, followed by buying our ferry tickets in the morning to make sure we could get a ticket. I was most impressed! Arigatou Gozaimasu
「We had a great time!」
Daniel, Charlie and Beatrix
Thank you for the photos you sent us, we had a great time staying at the Villa Marmarine (despite the camera incident), you and your staff made it one of the best places we have stayed in our whole trip. Thanks again, 
「We had the peace and quiet we needed.」
Wendy and Tito
Dear Toshito-san,
My cousin Tito and I relished our stay at villa marmarine. everything is beautiful at your place. The staff was very friendly and courteous. We had the peace and quiet we needed,even for just a few days. I look forward to the next time we can visit and have the time to go around siquijor to see where it is best to have the sanctuary. Thank you so much for giving what you can to help a part of my country. all the best, wendy-san
「Had really a good time in Villa Marmarine.」
Felipe Spath
Daman, Thank you very much for everything. Had really a good time in Villa Marmarine. You have a very warm and beautifull place. Say hello to the staff and to Marmarine,Good luck,   Felipe

「I fell in love with the view so were the other people who was with me.」
Tony Castillo
Before we arrived at Siquijor, I dont know what to expect. Initially, our driver brought took us to a resort in San Juan. Was a good resort but it was not actually for me. So, the next day, we checked out and our driver took us to Villa Marmarine. The owner was very accommodating and the staff was absolutely fantastic. I fell in love with the view so were the other people who was with me. Instead of us going to another place, we stayed for a night. I wish we could have stayed more but we have got a trip to Bohol. Foods are fabulous, well we only ate Dinner, breakfast and lunch. I am sure that I will be back in the Villa Marmarine for a longer stay and to see the smiling and friendly face of the staff and its owner. Keep it up guys and hope to see you in the near future. :)